MEDIUM  KITCHEN  WORKTABLE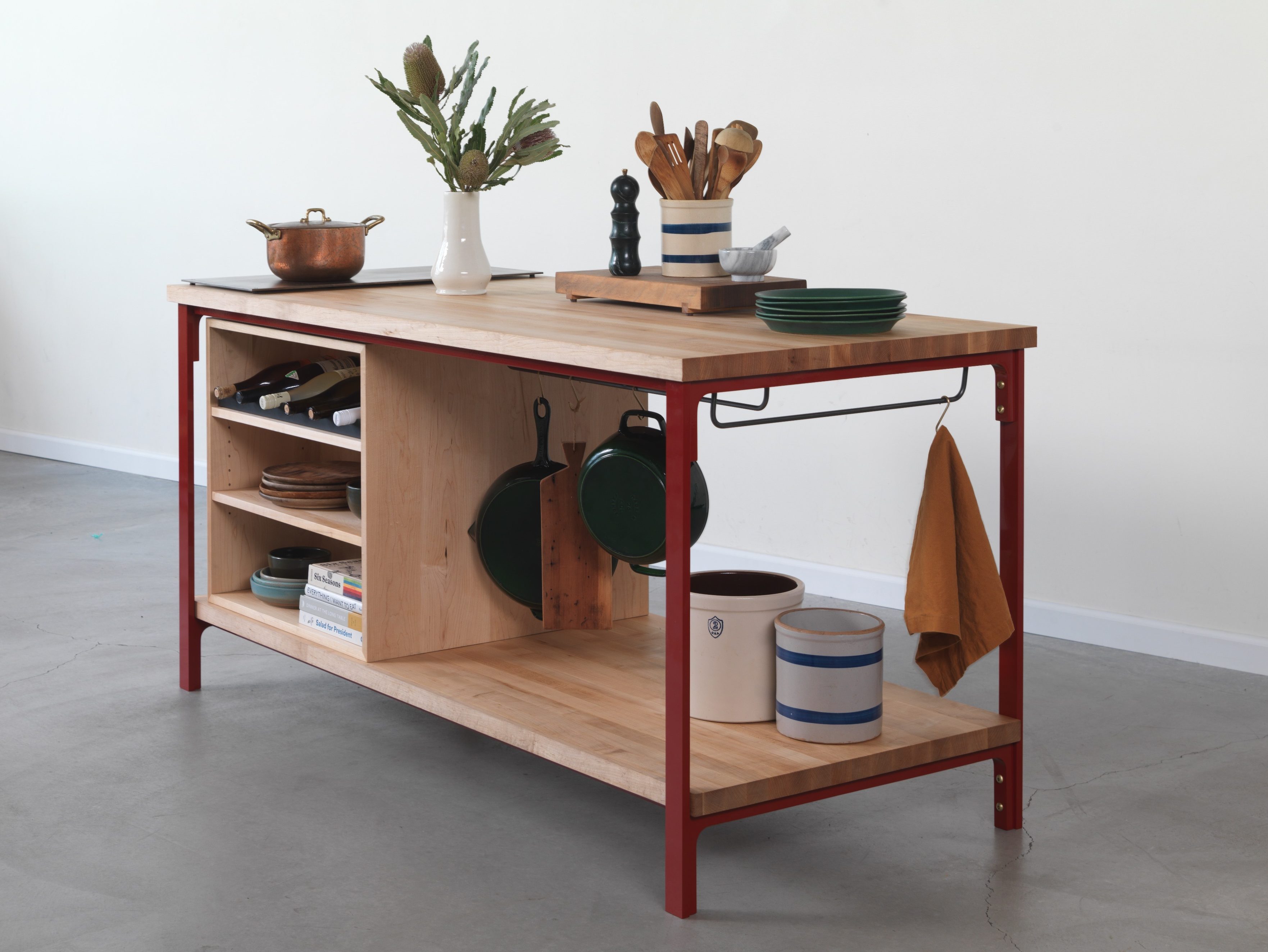 Dimensions: 32″ x 72″l x 36″h. Custom sizing available.
Standard Tops: 1.5″ thick butcher block – Oil finished American Maple, Walnut, or White Oak.
Frame Materials: Solid steel with brass fasteners.
Finish: Available in 12 standard RAL colors + Gunmetal Patina. Custom color services available.
Accessories: Hardwood cabinets, wine racks, pot racks, towel bars, blackened stainless surface shields.
Pricing as Shown:
$4600 – $4800 – Worktable
$7100 – $7900 – With Cabinet
See current price list for details.
Please see tear sheets for detailed product information:
– Medium Worktable
– Worktable Collection
Handmade in Portland, Or.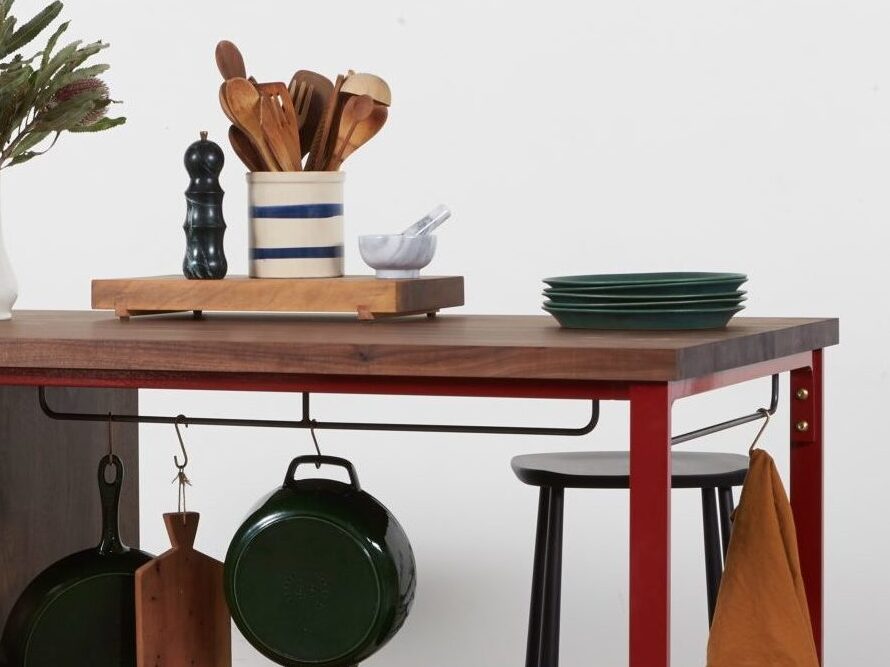 Pot Rack and Towel Bar – Blackened Stainless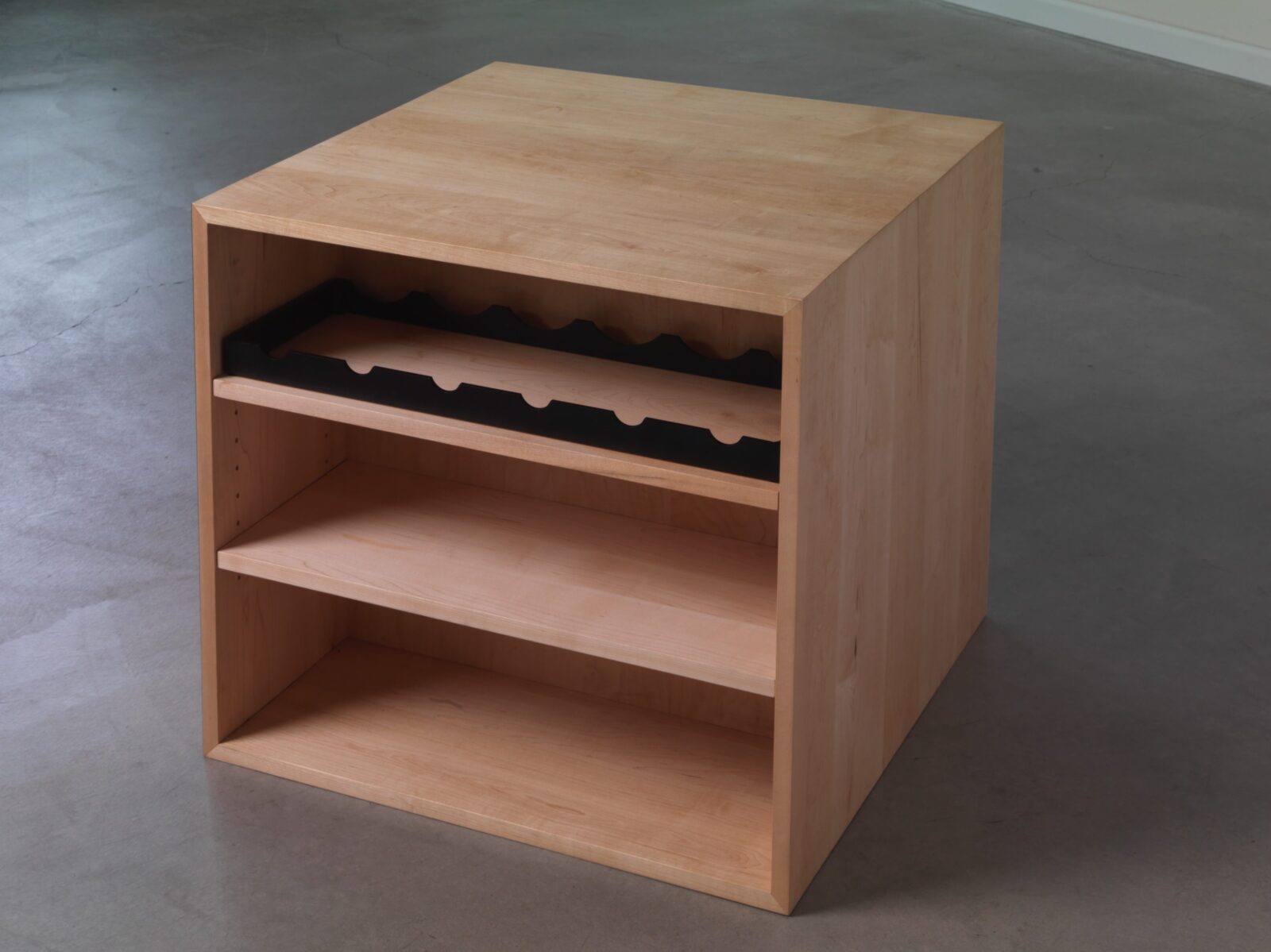 Maple Cabinet  – Shelf Side
Shown with optional Wine Rack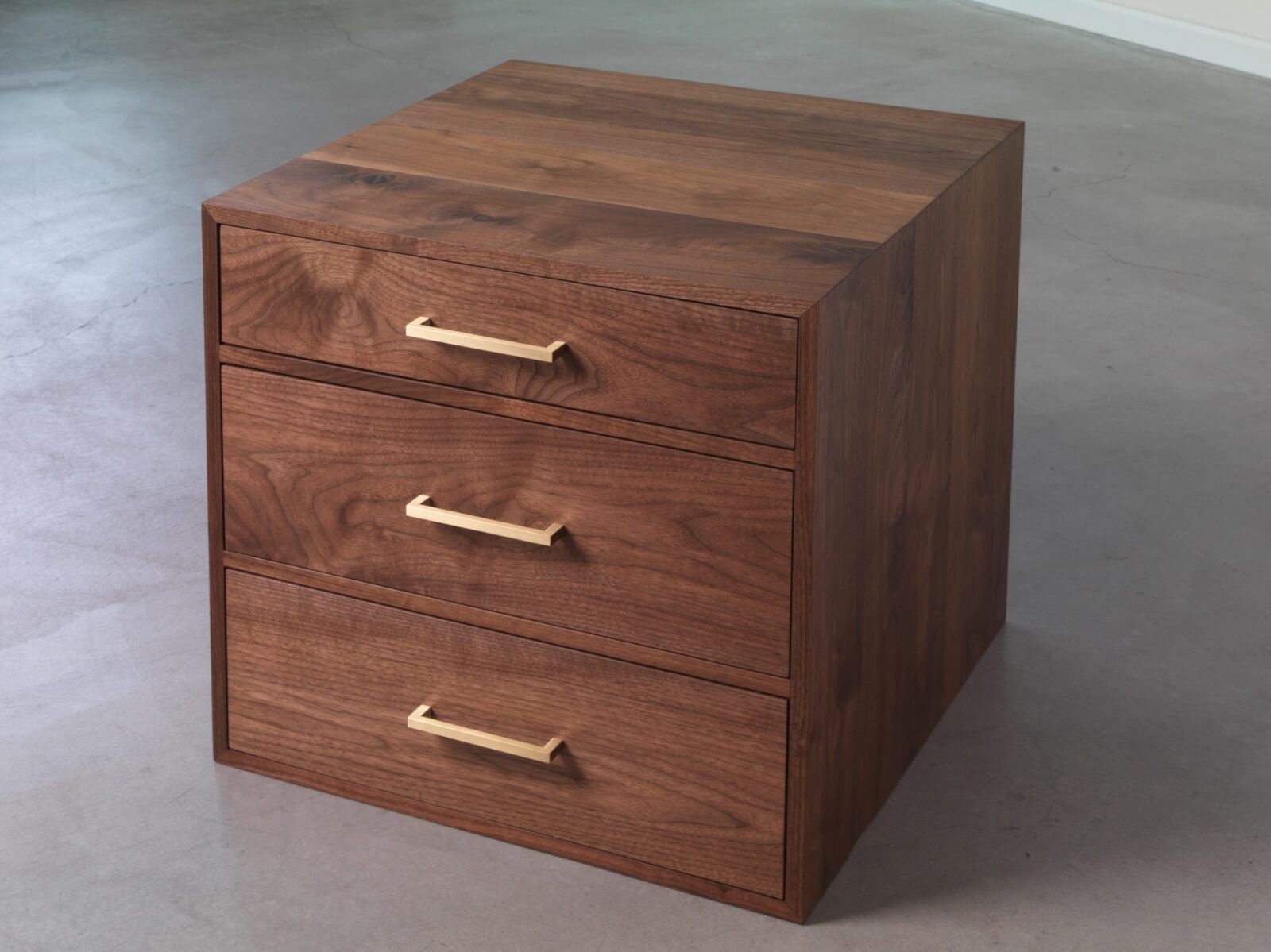 Walnut Cabinet – Drawer Side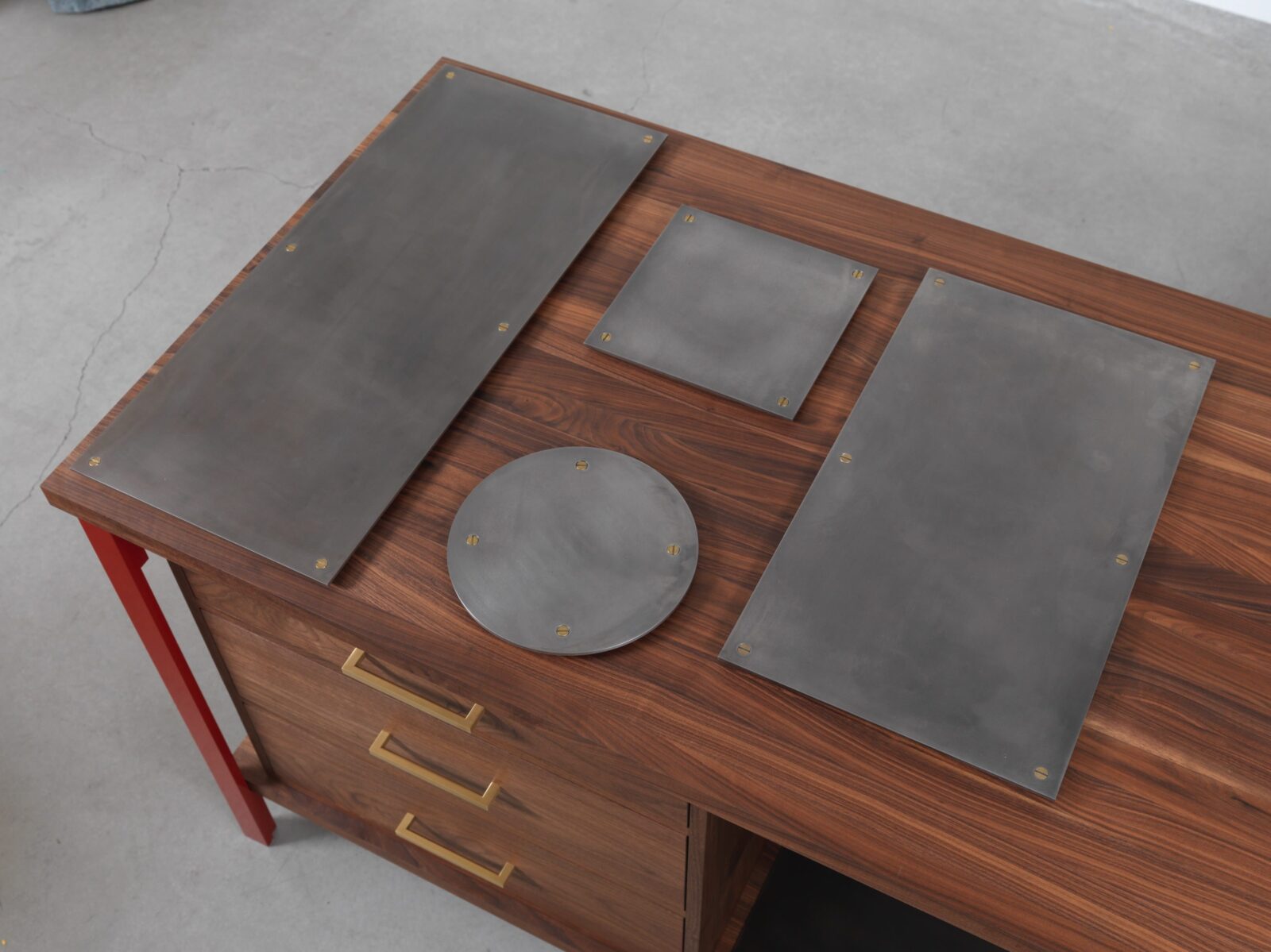 Protective Trivets – Blackened Stainless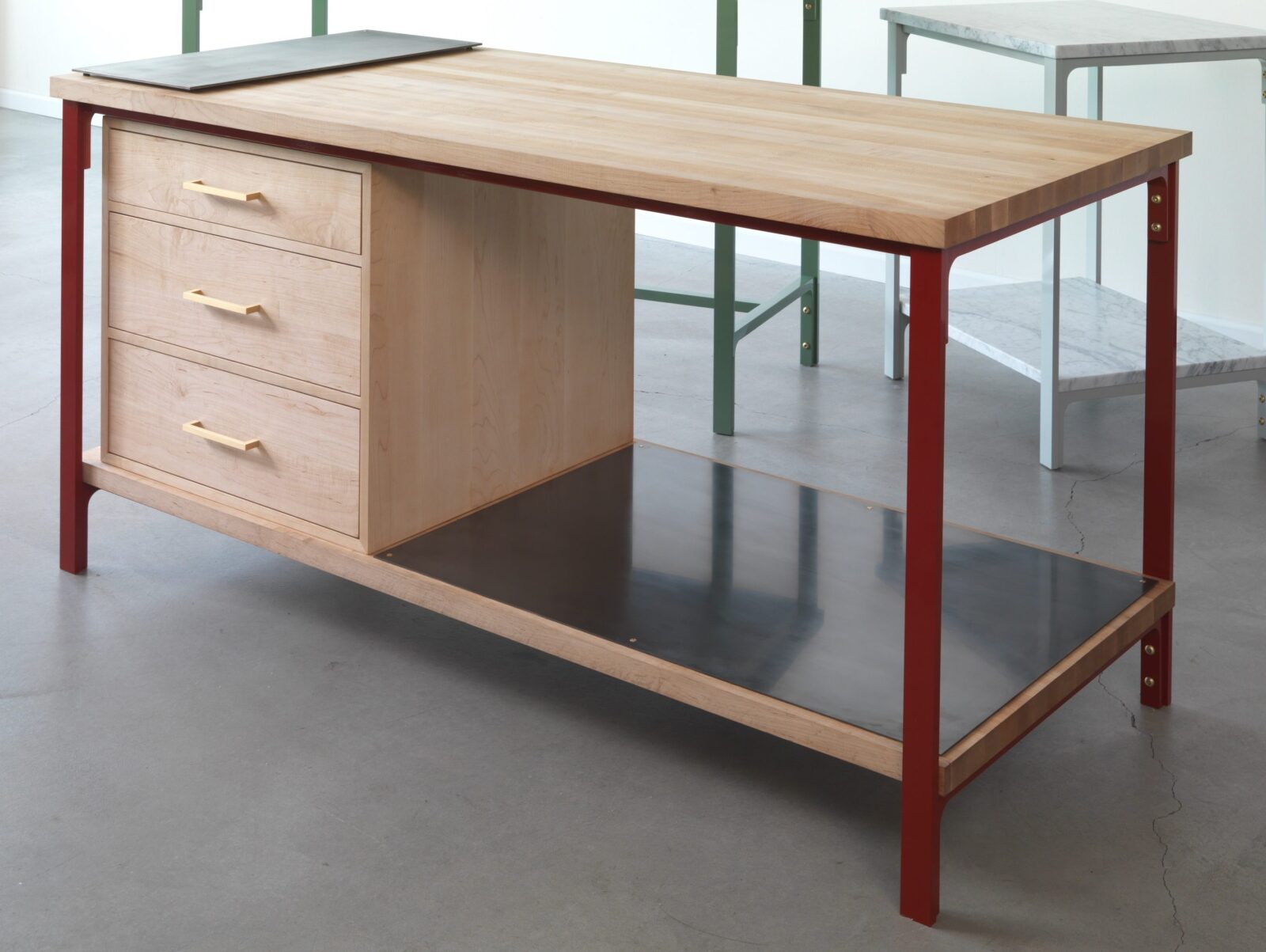 Blackened Stainless Lower Shelf
Medium Worktable With Cabinet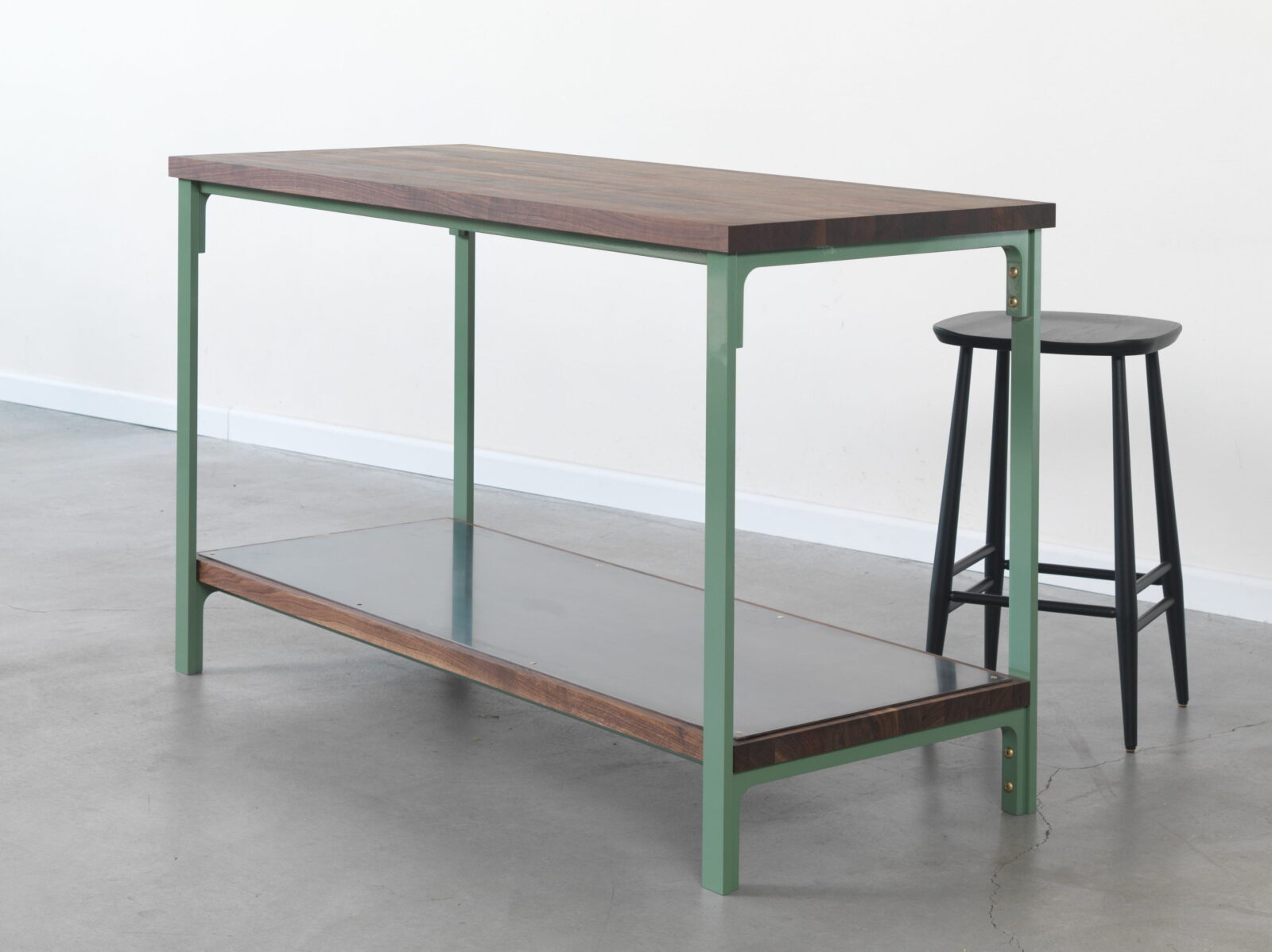 Blackened Stainless Lower Shelf
Small Worktable – Full Shelf